Trailers and bicycle rear carriers usually have filament bulbs. However, modern lamps using LED technology are increasingly being used. This usually causes problems with the transmission of light signals, because the conventional trailer control units in the electrical kits cannot process this.
The trailer control units in our PREMIUM wiring kits support both lamp variants, i.e. they are LED-compatible. The LED-compatible control units are clearly marked with a colored "LED" symbol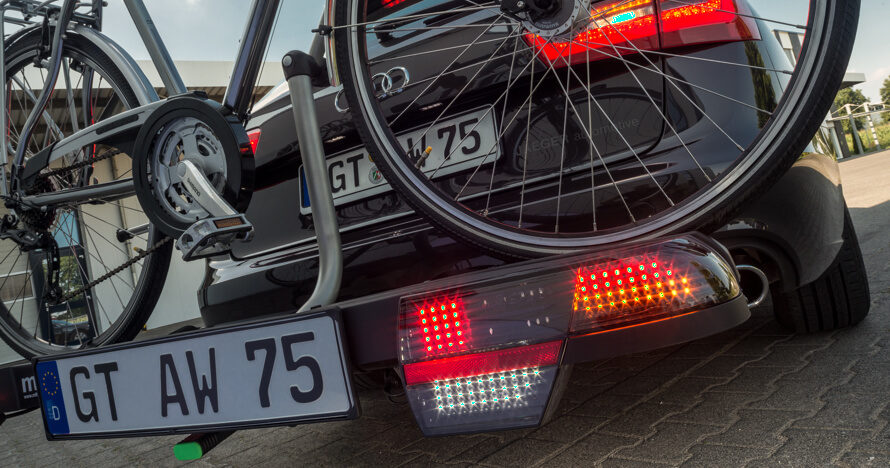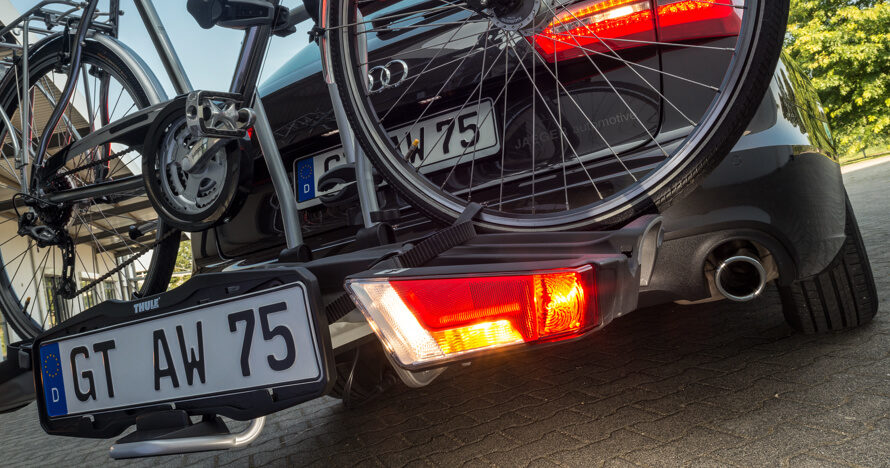 If a vehicle has already been equipped with a wiring kit by JAEGER automotive and if there is still a conventional trailer control unit in it, the control unit can be replaced by an alternative LED-compatible one.
Procedure: Contact JAEGER automotive to request an LED upgrade, providing the 8-digit product number on the old control unit.