JAEGER automotive as a specialist for wiring kits for tow bars makes your work sustainably easier and safer.
The new EasyPin generation of 7- and 13-pin trailer sockets offers maximum ease of assembly with outstanding stability and durability. The socket contacts of the wiring kits are fed individually through the body feed-through hole to the EasyPin socket. The required diameter of this hole can thus be kept to a minimum.
This minimizes the excessive mechanical effort required to create the opening.
Holes can be drilled with standard drills without special tools.
Possible sealing problems against water ingress are reduced.
The ready-to-install EasyPin contacts are inserted and latched according to the enclosed table.
Complex individual screw connections of electrical contacts are completely eliminated.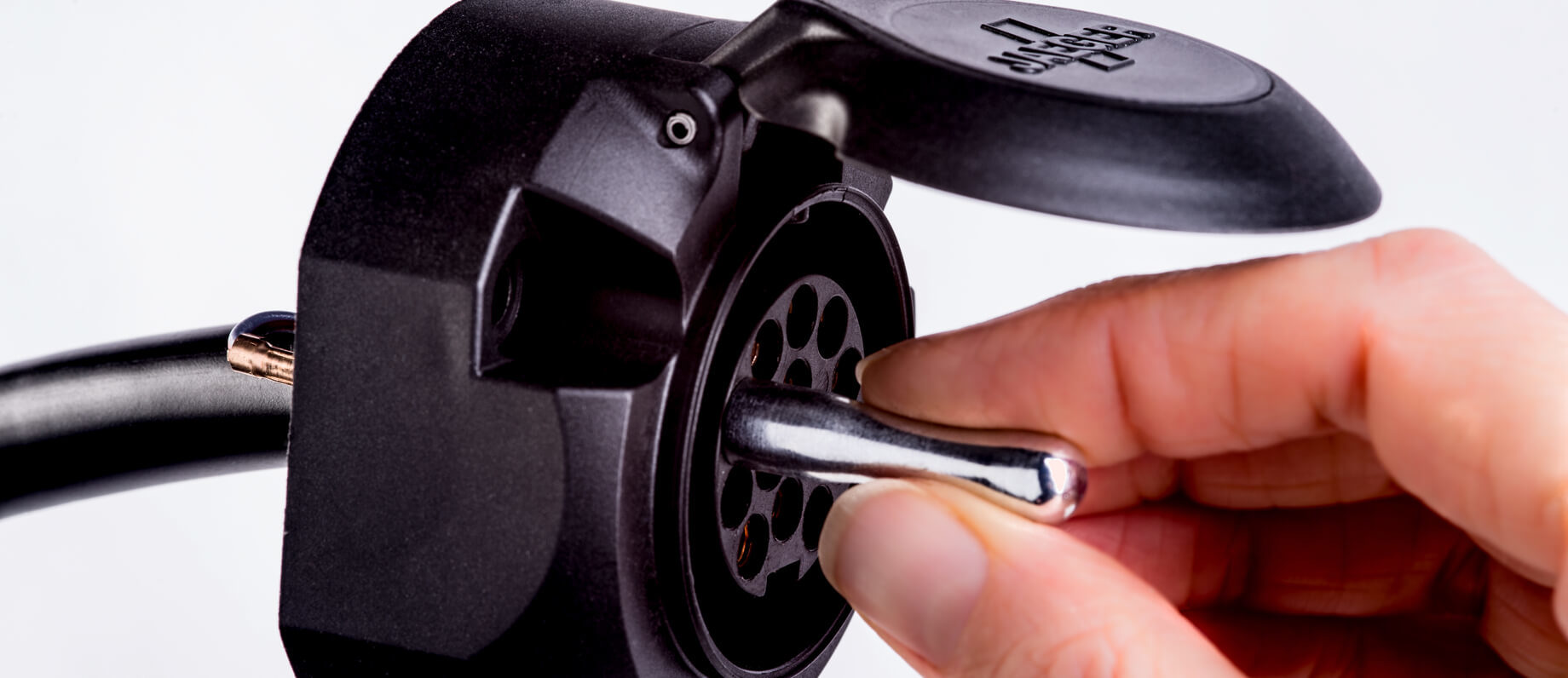 In case something goes wrong, JAEGER automotive has taken this into consideration:
Every new wiring kit with the EasyPin socket comes with a push-out tool. With this tool, the technician can easily release a plug contact that has been snapped in (PIN OUT) and plug it in at the desired position (PIN IN).
In case of repair, in particular, a socket can be replaced very quickly and with reliable contact. Suitable repair kits for EasyPin sockets are available for immediate use if required.